Export a template
The plugin exports a HTML file or ZIP-archive with a HTML file and images.
How export a template from Figma
Run the plugin
Create or select a project
Click on the Preview button
On the preview section click on the Export button
Click on Download Email Button
---
---
Export options
Preheader text
Email preheader text is a small line of text that appears after the subject line in an email inbox. To set a preheader text for an email paste your text to the preheader text input.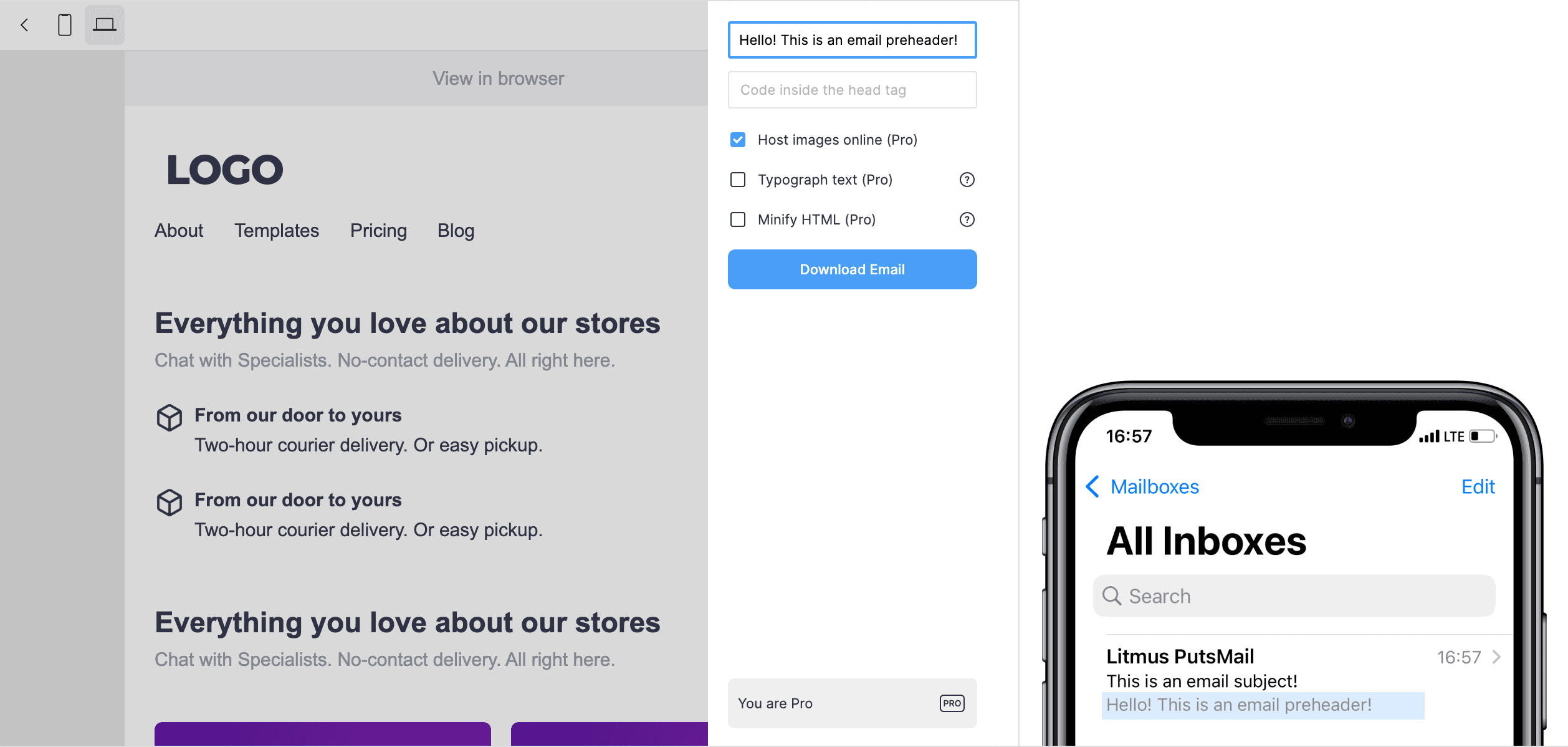 ---
Cloud Image Hosting
This options allows to store images in the cloud. An exported HTML file will contain links to images.
---
Minify HTML file
This option allows to reduces the file size, which is important for Gmail. The recommended file size should not exceed 150 KB. Read more about Email File Size (opens in a new tab)